Jared Mees claims Troy Bayliss Classic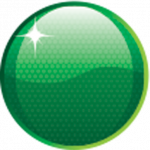 Reigning AMA Pro Grand National champion Jared Mees took the honours in the third annual Motul Pirelli Troy Bayliss Classic at Taree Motorcycle Club.
The 28-year-old flat track ace triumphed in a field featuring the cream of Australia's motorcycle scene to win the 21-lap race from compatriot Henry Miles and local legend Paul Caslick in third.
"I didn't do well in the heat races, I fell then chased setup all day,"said Mees.
"In the Americana I did well in the first round then got a flat tyre. I set the fastest qualifying time in Superpole and then won the main event.
"It was very cool to be the first international rider to win the Troy Bayliss Classic. I had so much fun I really hope they ask me back next year."
After a slow start three-time World Superbike champion and event organiser Troy Bayliss finished fourth.
A crowd of 6,500 spectators witnessed the annual event in New South Wales, which was also attended by MotoGP rider Jack Miller.
The premier class rookie from Townsville crashed in the early heats along with last year's winner and event founder Troy Bayliss.
Early favourite Troy Herfoss emerged victorious in the elimination style Americana event but crashed while battling for the lead in the 21-lap Troy Bayliss Classic.
"It was a rough one for me we had a lot of pace but I made a mistake in the final and in the end I was beaten by a class field," said Herfoss.
"It was great to win the Americana I had a lot of fun and the crowd really got behind it."
In the Legends class, Chris Watson took out the Barry Cockle Award after topping the points following the three rounds of heat races.