Volkswagen uncovers its 2015 WRC fighter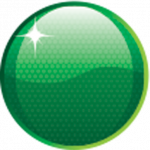 Volkswagen's factory outfit has taken the covers off a new Polo R WRC which is primed to take it to a third consecutive World Rally Championship crown this year.
Ahead of next week's WRC opening round at the celebrated Monte Carlo Rally, Volkswagen's new hatch not only features a significant livery change but sports key technical changes including the hydraulically activated gearbox with steering column mounted paddle shifts.
Up to 75 percent of the components carried over from 2014 have been optimised with the aim of achieving simpler, lighter and stronger results.
Volkswagen has ditched its previously seen white and light blue stripe exterior for a predominantly dark blue hue that finishes with a white rear highlighted by a larger rear wing.
French ace Sebastien Ogier, who is striving for a third successive title, is bristling with confidence over the changes of the new Polo.
"I am very optimistic that the new car will get off to just as good a start as its predecessor," Ogier said.
"We have done a lot of testing and we drivers have worked very closely with the engineers.
"We put a lot of effort into developing the new shift paddle, which represents real progress.
"We are looking forward to the new season. It will be exciting to see how we fare against the other teams. The tests have gone well so far, and our engineers have done a good job."
The Monte Carlo Rally kicks off the 13-round WRC on January 22.