James Courtney launches karting project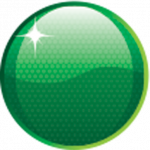 Former V8 Supercars champion James Courtney will this year rekindle his involvement in karting.
The current Holden Racing Team star has partnered with former mentor John Targett to design a new range of karts.
Dubbed the JC Kart, the machines will be manufactured in Italy, with the first to be unveiled next month.
Courtney's side-project is expected to see him field a team in the new-look Australian Kart Championship, where the JC Karts will go head-to-head with the new Ricciardo Kart.
The now 34-year-old Courtney is one of Australia's most accomplished karters, winning CIK World Karting Championships in 1995 and 1997.
"Go-karting is the foundation for all motor racing – it is not only a fun and exciting sport, but is also where so many of today's champions began their careers," said Courtney.
"I have many great memories of my time karting, and for the past few years have been kicking around the idea of how I could again become involved and give something back to it, and JC Karts is the result."
While details of Courtney's team are yet to be finalised, the JC Karts will be distributed by Targett's JT Motorsport (Queensland), Troy Hunt (New South Wales) and James Sera's Karting Centre (Victoria).