Five Aussie wildcards to join Island Superbikes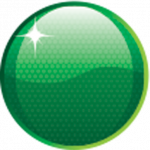 Kawasaki riders Jed Metcher and Matthew Walters spearhead a list of five Australian riders who have gained wildcard entries at the opening round of the World Superbike Championship at Phillip Island.
Melbourne's Metcher and Walters, who hails from Cessnock, will tackle the Superbike class while Aiden Wagner (Wamuran, Queensland), Sam Lambert (Darwin) and Tim Boujos (Perth) will be in the Supersport category.
Metcher, a former world supersport campaigner and European 600 superstock champion, will be making his first appearance in the world superbike ranks, riding a Kawasaki ZX-10R.
Following his wildcard appearance, he will fly to England to race in the 2015 British Superbike Championship alongside a brace of other Aussies, including Josh Brookes, Broc Parkes and Josh Waters.
Walters, who will also be aboard a ZX-10R, is hoping he can complete the weekend after being a late replacement for the injured Luca Scassa last year when he suffered a heavy Saturday crash and withdrew.
The current Australasian Supersport champion, Wagner is highly rated to bring home a strong result.
Wagner raced for the Marc VDS team at the Phillip Island round of the Moto2 World Championship last year.
"I had a go at Moto2 and a lot of things didn't go my way," said Wagner.
"This year I am racing with my Victorian-based Oz Wildcard Racing Team for world supersport we are in control of our own destiny and have put in a lot of time and development over the last year.
"We currently have three world supersport-spec Yamahas on the go, but when the race comes around we'll have the best engine in the best chassis.
"We have put a lot of effort into the electronics side of things, and I'm banking on our bike being able to get a tow from the international bikes down Gardner Straight, although we'll probably be down a few horsepower."
Darwin's Lambert will race a Triumph 675R (Sam Lambert Racing) and Perth's Tim Boujos (JR Racing) will mount a Yamaha R6 for the World Supersport race over 21 laps.
In 2015, the World Superbike field will be racing under standardised new rules, which will combine Superbike class chassis with Superstock-spec engines under a cost-saving format.
Phillip Island is scheduled from February 20-22.