Seton eyeing title challenge on TCM return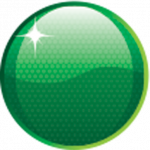 Double Australian Touring Car champion Glenn Seton says he is not prepared to 'wobble around' and make up the numbers in his full-time return to racing in the Touring Car Masters this year.
The V8 Supercars hall of fame member is set to campaign the #30 Ford Mustang owned by Don Dimitriadis and prepared by leading team Savy Motorsport on his comeback to regular competitive motorsport.
Seton has enjoyed sporadic appearances in Touring Car Masters and in the Australian Manufacturers Championship since his last full season in the category in 2011.
However, after testing Dimitriadis' 1964 Mustang at Winton late last year, Seton couldn't resist a full-time return to racing and is already eyeing a tilt at the championship.
Bowe and fellow former Australian Touring Car champion Jim Richards have dominated the championship having won titles over the previous four seasons.
"There is no doubt that the old car stuff reminds me of the early eras as a young kid and I've really enjoyed running in the category when I have got the opportunity," Seton told Speedcafe.com.
"Its a great class and the drivers are still pretty serious while enjoying their racing as well.
"Being a professional race driver in the past you always go out there to try and win races and do the best so I certainly won't be going out there to wobble around and make up the numbers.
"I will be going out there to get the best out of myself and the car for sure.
"I'd like to think that on the day all the cards fall the right way I can certainly challenge him (John Bowe) but its hard to tell if I can do it all the time but we will have to see what we can get out of this car.
"It does need a bit more horse power it is struggling a bit but we have already got that in play to improve that so hopefully that is in place for Clipsal. I can't see why the can't be as quick as it was."
Seton is set to jump behind the wheel of the Mustang at the Highlands Park Festival of Speed historic event held at the celebrated New Zealand circuit from January 30- February 1.
The Touring Car Masters season begins at the Clipsal 500 held at the Adelaide Parklands Circuit from February 26- March 1.