Honda meets with FIA over engine loophole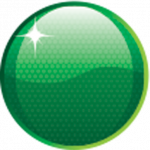 The FIA is assessing the possibility of a change to the Formula 1 engine development rules following a meeting with Honda.
News of a loophole in the rules which would prevent McLaren's new engine supplier from developing its power unit during the season has seen the Japanese manufacturer put pressure on the sport's governing body to change the rules.
Under the current regulations Mercedes, Renault and Ferrari will be allowed to develop their power units using the FIA's 32 development token system during the 2015 campaign, while Honda's V6 unit will be frozen.
Honda would be allowed to develop its engine up until the homologation deadline of February 28, the same date and guidelines given to its rivals for the 2014 campaign.
Since Ferrari pointed out the loophole, Honda has contacted the FIA regarding citing a call for "fair competition" in a statement last week before flying representatives to meet with the governing body on Monday, according to the BBC.
An FIA spokesman told the BBC that "the meeting went well and we are discussing matters that arose," adding that the meeting was "constructive."
It is unknown at this stage whether the FIA will make a change to the engine development rules.