Glenn Seton returns to TCM with Ford Mustang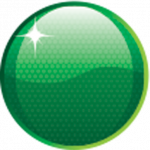 Two-time Australian Touring Car Champion Glenn Seton will compete full-time in the Touring Car Masters this season, driving a 1964 Ford Mustang.
Set to sport Seton's famous #30, the Mustang is owned by Don Dimitriadis and prepared by leading team Savy Motorsport.
Seton will have his first competitive outing in the car at the upcoming Highlands Festival of Speed in New Zealand before the eight-round TCM kicks off at the Clipsal 500 Adelaide.
"I had intended to drive the car myself this season, but when we started chatting with Glenn about doing the season it was hard not to put a driver of his calibre in the car," said Dimitiradis.
"We had a successful test at Winton for Glenn to drive before going to Highlands and he said he was pretty impressed with the car, which is a credit to Dick Savy and his team and the way they prepare it.
"One thing led to another and I asked if he'd be keen to race the car for the year – and he said yes."
Seton has made sporadic appearances in the TCM during recent seasons, proving a race winning force in the late Jim Morton's Falcon XB during 2011 before a brief return aboard Doug Westwood's Falcon XY.
The V8 Supercars Hall of Fame member joins fellow Australian touring car legends John Bowe, Jim Richards and Andrew Miedecke amongst the TCM field.
Dimitiradis says he helps that his decision to install Seton in his car will help grow the already popular class.
"Glenn had no other driving commitments and I want to show the Touring Car Masters category that I support it and believe in it completely by putting another legend on the grid," he said.
"People love the cars and everyone in the category, but it's fantastic to see the guys finished with V8's and co-driving, coming into the category to keep racing.
"Having the legends in the field gives the whole category a boost and I'm really pleased to be able to do it."