Kurt Busch labels ex an assassin in court case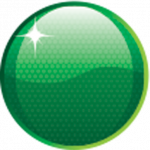 An ongoing domestic abuse hearing in the United States has seen NASCAR star Kurt Busch testify that his ex-girlfriend is a trained assassin who has killed drug lords.
A four-day hearing in a Delaware court over a protection order filed against Busch by ex-girlfriend Patricia Driscoll took place this week, featuring extraordinary testimony from the former Sprint Cup champion.
The family court hearing comes amid a criminal investigation into what Driscoll alleges was a domestic assault inside Busch's motorhome at the Dover NASCAR race last September.
According to Delawareonline, Busch testified that Driscoll is a "trained assassin who had experience killing drug lords via long-range sniper rifles and close combat tactics – including the use of knives and poison".
Busch recounted an instance in Texas where Driscoll had returned to him during the night wearing "a blood splattered gown" .
"Everyone on the outside can tell me I'm crazy, but I lived it on the inside…," said Busch during the trial. "Sorry I'm the last one to the party."
Driscoll, who is the CEO of the Arms Forces Foundation and heads up a company that sells weapons and surveillance equipment to the US government, later denied Busch's claims outside the court.
"These statements made about being a trained assassin, hired killer, are ludicrous and without basis and are an attempt to destroy my credibility," she told the Associated Press.
"I find it interesting that some of the outlandish claims come straight from a fictional movie script I've been working on for eight years."
Busch remains able to compete in NASCAR competition during the investigation and is again scheduled to line-up for Stewart-Haas Racing in this year's Sprint Cup.
Nicknamed 'The Outlaw', the 36-year-old was previously suspended by NASCAR for a week during the 2012 season after a verbal tirade against a journalist.