Aussie Price on verge of Dakar top three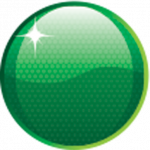 Australia's Toby Price is within touching distance of the Dakar Rally podium places following an impressive run on Stage 10.
The 27-year-old Dakar debutant is just 24 seconds behind third placed Pablo Quintanilla after finishing fourth on the mammoth 891km run.
Price managed to take more than four minutes out of Quintanilla's advantage on the test as the Australian finished only 2 minutes and 14 seconds behind stage winner and former rally leader Joan Barreda.
However, such was Price's pace, the Dakar rookie has now emerged as a realistic contender for a highly commendable podium with only three stages remaining before this weekend's finish.
"Each stage has it's own challenges and todays was the very hight altitudes which really zaps a lot of you energy. Luckily for us the stage was pretty simple and quite fun to be honest," said Price.
"There was a mixture of terrain during stage 10, you had to be on the ball and conserve as much energy as possible. I'm really excited to be moving forward on a solid stage and see what tomorrow brings."
At the front Marc Coma, who finished almost two minutes behind Barreda, continues to lead the class overall by 7 minutes and 35 seconds.
Price's remarkable run has also left him poised to capitalise on any mistakes from the lead group, lying just 32 minutes and six seconds adrift of Coma.
In the car category, Nasser Al-Attiyah tightened his grip on the overall lead as he powered his way to victory on Stage 10.
The Qatari driver has extended his lead to 28 minutes and 22 seconds as rival Giniel De Villiers lost more than four minutes to the WRC2 champion with a fifth placed finish.
Al-Attiyah won the stage by 1 minute and 35 seconds from local driver Orlando Terranova with Yazeed Al-Rajhi in third.
Stephane Petterhansel came home in ninth leaving the factory Peugeot driver outside the top 10 overall in 14th position.
The Dakar Rally continues with competitors completing a 500km plus route to Termas Rio Hondo.
VIDEO: Dakar Rally Highlights Stage 10

Stage 10 – Car/Bike – Stage Summary – (Calama… by Dakar