Roma stars while Al-Attiyah extends lead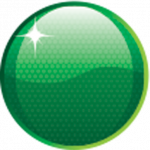 Nasser Al-Attiyah has strengthened his Dakar Rally lead while last year's winner Nani Roma took the honours on stage nine.
The Qatari driver driver came through the 539km run from Iquique to Calama in second position, behind Roma, who produced a faultless drive to win the stage by 6 minutes and 27 seconds.
Victory for Roma lifted the Spaniard to 25th overall as he continued his recovery after losing more than seven hours of running on the opening day.
With Al-Attiyah's rally rival Giniel De Villiers encountering a navigational error, the WRC2 champion has added 15 minutes to his lead, which now stands at 23 minutes and 58 seconds.
De Villiers believes the mistake has cost him the chance to win this year's event.
"It was not our day. We made a terrible, terrible navigation mistake," said De Villiers.
"Obviously that's cost us the race, so we're sure now that we can only try to consolidate something on the podium, but the race is over for us, so, you know, sometimes it goes like this in the Dakar and there's nothing you can do about it."
Marc Coma continues to lead the bike category despite coming under pressure from Paulo Goncalves, who took a sizeable chunk out of the Spaniard's advantage.
Portugal's Helder Rodrigues won the stage by a margin of 3 minutes and 51 seconds from Goncalves while Coma was a further four minutes back.
As a result, Coma's overall lead has shrunk to 5 minutes and 28 seconds.
Despite a mapping issue during the stage, Australia's Toby Price finished the test in sixth and remains in fourth position overall.
"We started out really well, we made up some time and I was sitting well. But then we couldn't find a way point and we all got lost a bit," said Price.
"It was a bit unfortunate, I just spent too much time trying to find it and I lost a lot of time there. It's just the way it is. We were having a good ride and all through the end but it was pretty good.
"We're here at the finish and that's the main thing. I'm ready to go for it again for another day and I'm looking forward to it.
"I didn't expect to be in the top 10 for my first Dakar so being positioned where I am is good."
VIDEO: Dakar Rally Stage 9 Highlights

Stage 9 – Car/Bike – Stage Summary – (Iquique… by Dakar