Hyundai signs young Dutch driver to WRC bid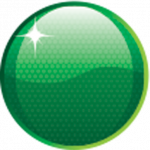 Hyundai has added Kevin Abbring to its driver roster as the Korean giant bolsters stocks ahead of the World Rally Championship season opener at Monte Carlo next week.
Abbring was involved with the Hyundai outfit last season carrying out some test duties in the debut year of the factory i20 machines.
The 25-year-old is expected to contest some WRC events alongside full-timers Thierry Neuville, Dani Sordo and Kiwi Hayden Paddon who is doing the bulk of the 13-round championship.
However his primary role in 2015 will be as a test driver developing the second generation i20 WRC alongside his co-driver Sebastian Marshall.
Abbring ran in the European Rally Championship in 2014 and also contested Rally France.
"I am thrilled to be joining the Hyundai Motorsport driver line-up in 2015 in the role of test driver," Abbring said.
"I watched the team's debut season in WRC with interest and they really surpassed everyone's expectations."
Hyundai team principal Michel Nandan said that bringing Abbring on board was about investing for the future.
"We take our role as a WRC manufacturer seriously and have to invest in the talent of tomorrow," Nandan said.
Abbring's inclusion comes as Hyundai strengthens its WRC attack with a number of the manufacturer's affiliates joining the program.
These include automotive parts company Hyundai Mobis, parts manufacturer Hyundai WIA and steel firm Hyundai Steel which will all have decals on the WRC cars this season.