Renee Gracie working on NZ SuperTourer drive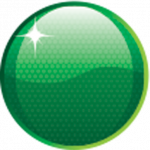 Renee Gracie hopes to add a NZ SuperTourer campaign to her Dunlop Series duties this season, testing one of the Kiwi Holdens today at Hampton Downs.
The 20-year-old cut laps in the Hydraulink Holden regularly raced by boyfriend Andre Heimgartner and says she's chasing a budget to compete in the upcoming Sprint Series.
A deal would add to her previously confirmed move from the Carrera Cup Australia to the Dunlop Series, where she will drive a Triple Eight-built Ford prepared by Paul Morris Motorsport.
"We're working towards getting on the NZ SuperTourer grid in 2015," confirmed Gracie.
"When I chose to enter the Dunlop series I decided that NZ SuperTourers was also something I wanted to do.
"Mainly because it gives me twice as much racing in a season. The aim is to learn as much as I can."
Gracie said she enjoyed driving the SuperTourer, which is effectively a cut-price Next Generation V8 Supercar, featuring a control, 7.0 litre Chevrolet engine.
"They're quite sporty and 'Porsche' like to drive, you have to be smooth with the throttle," she said.
"They're light and don't feel as heavy as a V8 Supercar, they seem more nimble. I really enjoyed it."
Among others to test at Hampton Downs today were Australians Marcus Zukanovic and Kris Walton, who have both expressed interest in racing the cars in future.
Zukanovic is set to step out of the Dunlop Series this year, while Walton will return to defend his V8 Ute Series crown.