German Audi star to contest Australian GT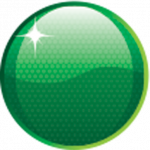 German factory Audi driver Christopher Mies will compete in the full 2015 Australian GT Championship for Steve McLaughlan's JAMEC-PEM Racing.
Local privateer McLaughlan has recently bought a second, brand new R8 GT3 to add to his stable, which will be run as a two-car team within Melbourne Performance Centre's fleet.
"I'm really looking forward to doing Australian GT together with JAMEC-PEM Racing and MPC," said the 25-year-old Mies.
"I'm a big fan of Australia. The target is definitely to win the championship this year, that's what I'm there for.
"I watched some of the races from 2014 and it looked like it is already a tough competition with some tight racing. I like that.
"From what I hear, my guess is that 2015 will be even more competitive, especially with the rumour that there will be a number of former V8 Supercar drivers and some other young guys looking to establish themselves in GT also coming in.
"The Australian market is very important for a brand like Audi, and I'm very proud to be the first official Audi driver who's doing a complete championship there.
"No question it will not be easy against all the other good drivers, especially as I don't know many of the tracks, but I'll enjoy it as much as possible."
Mies will meanwhile race a different MPC Audi at next month's Bathurst 12 Hour, teaming with Marc Cini and Mark Eddy for a third year.
The race will mark Mies' fifth consecutive appearance at the Bathurst 12 Hour, which he won in 2011 and 2012 while part of Audi's factory line-ups.
"I love driving with the boys, they're both great characters and they always make Bathurst a special experience," Mies added.
"The field in 2015 is going to be tough, but we ran strongly last year and could well have been in that battle for the lead if not for a couple of issues mid race which dropped us down a number of laps.
"We'll be in the mix again this year I'm sure, and it will also give me a good chance to see what the competition will be like for Adelaide. I can't wait!".
McLaughlan has entered both of his R8s for the 12 Hour, with V8 Supercars co-driver Warren Luff and Briton James Winslow both confirmed to be part of the driving line-up.