Citroen to run tribute livery in 2015 WRC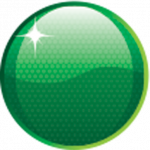 The Citroen Total Abu Dhabi World Rally Championship squad will run a livery paying homage to the iconic DS nameplate, which celebrates its 60th anniversary this year.
Citroen's DS 3s will compete in white, red and gold livery adorned with the number 60 across the rear flanks.
Citroen's DS broke cover at the 1955 Paris Motor Show and captured the automotive world's attention by featuring the pneumatic self-levelling suspension.
Primary sponsorship for the DS 3s continues to come from Abu Dhabi tourism and French oil firm Total, while Certina, the official timekeeper for the WRC, and race apparel manufacturer Sparco join as minor partners.
The new livery will make its competition debut at Monte Carlo's WRC season opener on January 22-25.