CAMS bans Dunlop Series driver for 18 months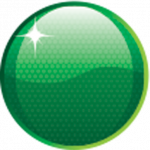 Dunlop Series driver Brett Stewart has been suspended from all CAMS and FIA affiliated motorsport for 18 months following a post race incident at the Sydney NRMA 500.
Stewart was charged with three breaches of the CAMS National Competition Rules after allegedly engaging in a physical confrontation with two officials, before ramming Josh Kean's Holden on the way back to the paddock.
Having been found guilty of two of the charges at yesterday's CAMS Disciplinary Tribunal hearing, the experienced Dunlop Series regular has had his CAMS licence suspended for 18 months alongside a $15,000 fine.
The ban prevents Stewart from competing in any CAMS or FIA sanctioned motorsport event.
"At an independent CAMS Disciplinary Tribunal hearing, Stewart was found guilty of two charges in relation to an incident following the final round of the Dunlop Series at Sydney Olympic Park held 5-7 December, 2014," read a CAMS statement.
"The charges relate to CAMS National Competition Rules (NCR) 183: (ix) any action which causes or is reasonably likely to cause damage to other persons or property and (xii) any act prejudicial to the interests of motor sport generally."
A CAMS spokesman confirmed to Speedcafe.com that a third charge of "using or offering violence by any means towards any person" was dismissed by the tribunal.
Last year marked Stewart's fourth season of Dunlop Series competition and saw the West Australian finish 17th in the final standings.
A V8 Supercars statement added that, in addition to the CAMS ruling, it has banned Stewart "from competing as a driver in either the V8 Supercars Dunlop Series or V8 Supercars Championship, or contributing in any role within a team" for the 18 month period.
Stewart did not respond to Speedcafe.com's request for comment.