Qatar reveals F1 street race plan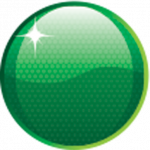 Qatar has revealed plans to host a Formula 1 grand prix as early as 2016 on a proposed street circuit in the city of Lusail.
The prospect of a grand prix in the Middle East nation has been growing during the off season with the country's Losail Circuit, host to Qatar's MotoGP race, initially touted as a possible venue.
This week images of a potential new street circuit in Lusail were released and it is believed Qatar's head of state Sheikh Tamim Ben Hamad Al Thani has now backed the plan.
However, the proposal is likely to attract opposition from Bahrain, who became the first Middle East nation to host an F1 race in 2004, with the grand prix remaining a feature on the sports schedule.
When Formula 1 boss Bernie Ecclestone struck the deal with Bahraini officials, an agreement was reached which would see Bahrain GP organisers veto any other race to be held in the Middle East region.
It is widely reported that Bahraini officials were initially consulted when Abu Dhabi revealed plans to join the F1 calendar, which was confirmed by Ecclestone last month.
"There is a problem. When I did the deal to have a race in Bahrain I shook hands with them – promising not to have another race in the area unless they agreed to it," said Ecclestone.
"Then Abu Dhabi came along and said they wanted a race. I said I couldn't help them unless Bahrain agree to let them join the calendar. If they agreed, fine.
"They did agree. Now Bahrain needs to agree to a race in Qatar. If that can be sorted, fine. If not, we can't do anything about it."
Although Bahrain F1 CEO Sheikh Salman bin Isa Al Khalifa speaking at last week's Autosport Show has suggested there is no evidence of the veto, but has hinted he would not be in favour of a race in Qatar.
"The thing with Mr Ecclestone is how he values friendship," he told Autosport.
"He appreciates the step we took (in hosting F1) – as we were the first people to take a chance (in the Middle East). But I wouldn't read too much into (reports of an official veto)."
"I think F1's culture is growing (in the Middle East), and we can see it slowly coming about.
"But my personal opinion of having another race – wherever it is – I don't think we are ready for that."