Le Mans calling following Ford GT unveil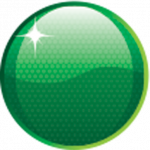 Ford has remained tight lipped about launching a full assault on the GTE ranks at Le Mans after uncovering its latest GT supercar.
Designed by an Australian, Todd Willing, under high levels of internal secrecy, the Ford GT stunned the world's motoring press gathered at the Detroit Motor Show when it was unveiled.
While there was no official word on a racing program for the successor to the GT from 2005 which was a throwback to the Ferrari crushing GT40 of the 1960's, a competition assignment for the supercar would be a snug fit.
Next year marks 50 years since Ford ended Ferrari's rout at Le Mans with Kiwis Bruce McLaren and Chris Amon guiding the GT40 to victory at La Sarthe.
The latest Ford GT has shied away from the customary V8 engine and uses a twin turbo V6 powerplant which is said to produce more power and greater fuel efficiency than an eight-pot motor.
Any racing program would see the powerful Chip Ganassi Racing outfit lead the Ford GT charge as it is now heavily entrenched with Roush Yates EcoBoost bi-turbo 3.5 litre V6 engines for its United Sports Car prototype campaign.
The road car will be built in North Carolina but there are no plans for it to be sold in Australia.