More images released of FG X V8 Supercar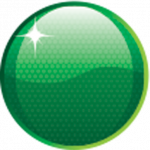 Prodrive Racing Australia has released further images of its new FG X V8 Supercar bodywork.
The first FG X-bodied chassis is at East Sale, Victoria, this week undergoing homologation testing with V8 Supercars.
The look of the car was first revealed by the team in a teaser video late last year.
"We've been working very hard to develop the FG X for some time now and it is exciting to be able to share it with our fans," said Prodrive Racing team principal, Tim Edwards.
"With the SuperTest only a few weeks away we are expecting to see improvements in a range of areas as we continue our development in the lead up to the event.
"We are encouraged by the improvements we have seen so far, so we can't wait to get it out on the track and see what the boys can do with it this season."
Images of the rear of the car, which has been a focal point of the revised aerodynamic package, have yet to be released.
FPR plans to have two FG Xs on track for the start of the season for Mark Winterbottom and Chaz Mostert, with its David Reynolds and Andrew Heimgartner driven entries upgraded soon after.