Rain hits Roar before the 24 test at Daytona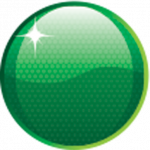 Wet conditions saw a subdued end to the three-day Roar before the 24 test ahead of the January 24-25 Daytona 24 Hours.
Former Formula 1 driver Rubens Barichello set the quickest time of the rain hit final day in the Starworks Motorsport Riley-BMW that he will share with Ryan Hunter-Reay, Brendon Hartley, Scott Mayer and Tor Graves.
A late lap on slick tyres saw the reigning Brazilian V8 Stock Car champion almost five seconds clear of second quickest man Richard Westbrook (Spirit of Daytona Corvette).
Just 10 of the 53 cars present took to the track for the final sessions due to the weather.
"I'm not excited so much about the time, because that means nothing, but the fact we got the car a little bit better is very encouraging," said Barrichello, who has just one previous start in a Daytona prototype to his name.
"We have a lot to do yet (before the Rolex 24), but I'm enjoying driving very much."
Sunday's mixed conditions ensured that Ricky Taylor's Saturday morning best aboard his family team's Dallara-Corvette remained the fastest time of the weekend.
Joey Hand and Chip Ganassi Racing's Riley-Ford package had earlier proved the pace-setter on Friday's opening day, edging out Michael Shank Racing's new Ligier-Honda.
The test was hit by a major accident on Saturday that saw Bryon DeFoor escape injury when his Highway to Help Riley-Dinan spun and took flight on the front-stretch.
The incident was triggered by a tyre failure, which supplier Continental dismissed as an isolated issue.
The DeltaWing's test also ended with an accident after former Ganassi driver Memo Rojas crashed the radically-styled coupe at Turn 4 earlier in the day.
The GTLM pace was meanwhile set by Porsche's factory entry of Kiwi Earl Bamber, Jorg Bergmeister and Frederic Makowiecki.
Australian Ryan Briscoe's Corvette was fourth in GTLM as the Sydney-born driver prepares for another tilt on the race with the factory squad.
Other notables included US-based Australian James Davison, whose TRG Aston was sixth in GTD, and V8 Supercars star Shane van Gisbergen, whose WeatherTech Porsche ended the test one place further adrift of its class rival in seventh.
CLICK HERE for the combined result from the three-day test.