POLL: Will Sebastian Vettel win a title at Ferrari?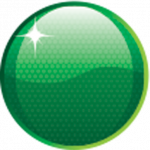 Sebastian Vettel lifting Ferrari out of the doldrums sits among the most tantalising prospects ahead of the 2015 Formula 1 season.
Short of scaling the dizzy heights reached during the blitz orchestrated by Michael Schumacher, Vettel's presence at Maranello has injected fresh expectation that the mystical Italian squad can arrest its mediocre performances.
Vettel's move away from Red Bull comes after securing four consecutive titles (2010-2013) with the Milton Keynes squad.
He arrives at Ferrari at the same age, 27, as Schumacher was when joining the Scuderia in 1996.
Schumacher's move to Maranello saw a flurry of personnel changes within the Prancing Horse.
Ahead of Vettel's tenure, the broom has again been put through Ferrari over the course of the last 10 months with the flood gates opening last April starting with the departure of Stefano Domenicali.
Ferrari has since seen Maurizio Arrivabene step in to replace Domenicali's short-term successor Marco Mattiaci, while Jock Clear has split from Mercedes to join the Italian team's head of engineering.
Vettel moves into the scarlet red Ferrari operation armed with four titles and there is still more than enough time for him to match or surpass Schumacher's record seven crowns.
Schumacher, who had won his first two titles at Benetton, had to endure five seasons before lifting the first of his five championships at Ferrari in 2000.
Fernando Alonso had five seasons at Ferrari before the Spanish/Italian association ended following the 2014 season.
Alonso, a double world champion for Renault, was powerless behind the wheel of persistently flawed machines.
Previously, Kimi Raikkonen had managed the miraculous come-from-behind effort to lift Ferrari to the crown in 2007, the last time the red team conquered F1.
Will Vettel be able to reverse Ferrari's fortunes and lead the iconic marque to a title during his stint with the team? Vote now on this week's Pirtek Poll.