Barreda's Dakar lead slashed after crash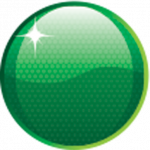 Joan Barreda's lead in the bike category of the Dakar Rally has been slashed after suffering a crash on stage seven.
The Spanish rider began the 321km first half of the marathon stages from Iquique in Chile to the Bolivian town Uyuni with a 12 minutes and 27 second lead, but a crash 200 kilometres in saw the leader damage his handlebars.
To make matters worse competitors are unable to call on their support vehicles for the marathon stages.
Luckily Barreda managed to re-mount and finish the test but the damage saw him lose six minutes of his lead to Marc Coma, who finished just 14 seconds behind stage winner Paulo Goncalves.
Despite the drama Barreda, who finished the run in 10th, continues to lead the event by 6 minutes and 28 seconds.
Australia's Toby Price continues to hold fifth overall after another impressive ride.
The 27-year-old debutant finished the stage in fifth just 1 minute and 49 seconds adrift of Goncalves.
"It was a great day," said Price.
"I opened the stage by leading the way for the first time. I tried my best to stay on the course, but I made a few mistakes.
"My pace is good and so is the KTM motorcycle, so I'm looking forward to tomorrow.
"The altitude makes it a lot tougher than I thought.
"The bike has been great and has done an amazing job during this marathon stage, I'll check a couple of things this evening and that should be enough for tomorrows stages.:"
Yazeed Al-Rajhi scored his maiden stage win on this year event in stage eight as the car class tackled the second marathon stage from Uyuni to Iquique.
The Toyota driver managed to complete the 781km route 1 minute and 12 seconds quicker than the X Raid Monster Energy Mini of Orlando Terranova.
Meanwhile, Nasser Al-Attiyah extended his rally lead as he finished in third just 13 seconds ahead of rival Giniel De Villiers.
Al-Attiyah's lead stands at 8 minutes and 27 seconds from De Villiers as the car crews head into a rest day.
Australia's Peter Jerie reached the final checkpoint to maintain his 50th overall position in the rally.
VIDEO: Dakar Rally Highlights Stage 8