MARC Cars celebrate Dubai 24 class win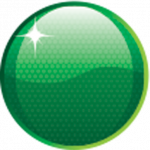 It was a brutal but ultimately successful introduction to the 2015 racing season for MARC Cars Australia following what could only be described as a challenging weekend at the Hankook 24-Hours of Dubai enduro.
With all three cars together in the garage for repairs at one point during the night, a podium result seemed near impossible for any of the 5-litre, Ford Coyote, V8-powered Focus cars yet the team made it a one-two victory in the SP2 class.
The #91 car of Keith Kassulke,Tony Alford, Peter Leemhuis, Duvashen Padayachee and Tarek Elgammal won the class having finished 36th outright.
V8 Supercar driver Dean Fiore, James Kaye, Qatar Radical sportscar ace Amro Al-Hamad and Touring Car Masters racer Tony Karanfilovski led the #92 car to  second in class, while the #93 entry was 61st overall.
"To win first and second in any international motor race is a worthwhile achievement and it's a fantastic result especially after the weekend we've had," team owner Ryan McLeod said.
"There'd be no other team in pitlane who would have the capacity to cope with what this race threw at us and that to me is what the spirit of the Dubai race is about."
During the early hours of the morning, all three cars found themselves in the garage at the same time with an oil pressure valve stuck on one car, a gear selector issue on another car and accident repair on the third.
UAE-based Australian GT driver and resident Dubai Autodrome instructor, Tarek Elgammal was called in to assist McLeod with set up and to fast track the driver's knowledge of the undulating, 5.39km circuit.
"I'd been talking to Ryan about a month earlier when he was organising the drivers and Qatari, Amro Al Hamad was one I suggested because I'd coached him in Radicals and I know he's keen to get into GTs," the 2010-2011 UAE GTB Champion said.
"Ryan invited me to test with them because I'm familiar with the track, so I had a run on Wednesday and put in a good lap after just three laps behind the wheel and that was good enough for him to enter me as their back up driver.
"Unfortunately for me, but fortunately for them, I wasn't needed in the end, but I'm very satisfied to have set times that were on the pace with Dean Fiore and James Kaye so quickly," he said.
Fiore was a late addition but clocked the car's fastest lap of 2m09.152s on the way to finishing second in class.
"24-Hour endurance is so different to what I'm used to racing but I loved it," Fiore said.
"Instead of looking for a 10th of a second in V8 Supercars, I was looking just to stay alive and make it to the next fuel stop. After 24 hours, to have the car in one piece is an achievement but to get a podium finish is even better," he added.
By Damien Reid