Al-Attiyah's lead shrinks as Olholm retires injured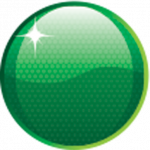 Nasser Al-Attiyah saw his Dakar Rally lead reduced as a bout of altitude sickness hampered his run through Stage seven won by Orlando Terranova.
Rally leader Al-Attiyah was forced to make several stops on the 321km stage from Iquique in Chile to the Bolivian town Uyuni. The stage saw competitors travel across sections measured at 3,500 metres above sea level.
This proved to be an issue for Al-Attiyah as the stoppages forced due to sickness saw him finish the the test in seventh almost 10 minutes behind winner Terranova, who scored his third stage win on the event.
Yazzed Al-Rajhi came through to finish the route in second 2 minutes and 20 seconds adrift of Teranova's Mini while the Toyota of Berhard Ten Brinke was third.
Giniel De Villiers capitalised on Al-Attiyah's problem to take three minutes out of the Qatari's overall rally lead as he finished sixth on the stage.
Al-Attiyah's lead stands at eight minutes and 14 seconds as the event prepares for stage eight.
Peugeot's Stephane Peterhansel proved to be the top runner from the factory team as he reached the final checkpoint in ninth.
Australia's Geoff Olholm has retried from the rally after an accident during yesterday's stage six.
The Cairns driver plunged into a dry river bed in poor visibility which ended their rally prematurely.
Olholm was airlifted to a medical clinic in Iquique where he was diagnosed with a fractured vertebrae. He will remain there until fitted with a back brace and deemed safe to fly back home to Australia.
"Geoff has read every comment and email and is grateful and humbled for all your support," said a post on his team's Facebook page.
"Geoff is still on morphine to control the pain. He will be reviewed by a doctor on Monday and we have had copies of the X-rays and scans sent to my radiologist brothers for a second opinion."
Fellow countryman Peter Jerie remains in the rally in 50th position.
The motorcycle category are due to return to action later today after a scheduled rest day.