Price climbs to fifth on Dakar debut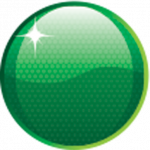 Australian Dakar Rally debutant Toby Price boosted his rally hopes by climbing to fifth overall after coming close to a maiden stage win.
The 27-year-old from New South Wales continues to turn heads on his first Dakar appearance after an impressive run through the 319km stage from Antofagasta to Iquique saw the KTM rider finish second.
Price completed the stage just a minute and 10 seconds behind winner Helder Rodriguez.
The Aussie's run through the stage over tricky Chilean mountain terrain has moved him to fifth overall just 33 minutes and 44 seconds adrift of leader Joan Barreda.
Barreda continues to lead the event with a 12 minutes and 27 second lead over Marc Coma.
It's a good day, I didn't think I'd be up there that close," said Price.
"I almost missed a way point and had to turn around and go back and find it.
"Then every time I came to a cap heading I just stopped and recalibrated everything to make sure I was heading the right way to make sure I got through it fairly smoothly.
"I've come away with a pretty good time. It's a little bit surprising. It's good, though; we had a good run through there, no crashes and I kept the bike on two wheels and that's the main thing."
Fellow countrymen Llewelyn Sullivan Pavey and Simon Pavey finished in 91st and 93rd positions, while Clayton Jacobsen is yet to complete the stage.
Nasser Al-Attiyah scored his third stage victory in the car category as he extended his overall lead over South Africa's Giniel De Villiers.
The Mini driver completed the 277km timed test just 37 seconds quicker than De Villiers which has stretched his overall lead to 11 minutes and 12 seconds.
Nani Roma's recovery from problem on the opening day continued with the 2014 Dakar winner finishing third on the stage.
American Robby Gordon was fourth ahead of local hero Orlando Terranova.
Peugeot's return to the Dakar suffered another blow when Stephane Peterhansel stopped 143km into the stage. The Frenchman eventually managed to bring the car home after losing half hour.
His team-mate Cyril Despres also lost an hour during the run.
Australian Peter Jerie finished the stage in 39th position while Cairns' Geoff Olholm is yet to complete the run at the time of writing.
VIDEO: Dakar Rally Stage 6 Highlights

Stage 6 – Car/Bike – Stage Summary… by Dakar