Black Falcon storms to Dubai 24 victory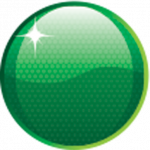 Black Falcon has scored a comfortable victory in the season opening Dubai 24 Hours endurance race.
The #2 Mercedes SLS entry of Yelmer Buurmann, Oliver Webb, Hubert Haupt and Abdulaziz Al Faisal completed a relatively trouble free run to record a four lap victory in the twice round the clock classic at the Dubai Autodrome.
British squad Ram Racing enjoyed a successful debut with its Mercedes SLS as the crew of Cheerag Arya, experience GT ace Thomas Jaeger, former BTCC star Tom Onslow-Cole and Adam Christodoulou guided the car home to second place.
In a race littered with retirements, the amateur GT3 entry from Dragon Racing claimed the final place on the podium thanks to an impressive run from Rob Barff, Matt Griffin alongside gentleman drivers Mohammed Jawa and Jordan Grogor.
The lead Black Falcon car of Khaled Al Qubaisi, Jeroen Bleekemolen, Bernd Schneider and Andreas Simonsen was among the big names to fall after just four hours. Al Qubaisi crashed while in a strong position with the damage unable to be repaired.
Polesitter Fach Auto Tech also were amongst the casualties as the night fell as a broken undertray proved to be their demise.
Meanwhile at the front the #2 car remained a threat at the front before stamping its authority on the race from lap 276 onwards.
Once in front the Mercedes managed to maintain a solid pace while avoiding danger to complete 604 laps to take the chequered flag.
The KPM Racing Aston Martin, driven by Stefan Mucke, Jonny Adam and Paul White, was fourth ahead of the RJN GT Academy Nissan, featuring a quartet of computer gamers turned racing drivers making their competitive racing debuts.
There was success for MARC Cars Australia with the squad enjoying a 1-2 in the SP2 class.
All three of the Australian built Focus V8s finished the race with the #91 car of Keith Kassulke,Tony Alford, Peter Leemhuis, Duvashen Padayachee and Tarek Elgammal winning the class having finished 36th outright.
The #92 car of V8 Supercar driver Dean Fiore, James Kaye, Qatar Radical sportscar ace Amro Al-Hamad and Touring Car Masters racer Tony Karanfilovski finished second in class, while the #93 entry was 61st overall.
However, there was disappointment for Australian Formula 3 champion Simon Hodge as his Welch Motorsport entry failed to make the start.
The Porsche 991 Cup Car was involved in a nasty accident in qualifying with BTCC driver and owner Daniel Welch at the wheel.
Countrymen John Iossifidis finished in 36th overall while paraplegic driver Matt Speakman was part of the Mission Possible entry which was classified in 49th position.
Gerard McLeod competing in the #159 Zettanet Racing completed just 161 laps.