Moving tributes at Jamey Blaikie funeral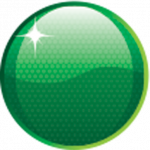 Hundreds of mourners from the wider motor racing community paid their final respects at the Lismore funeral of highly respected administrator Jamey Blaikie today.
Glowing eulogies were led by Blaikie's cousin Gavin Manning and Porsche Cars Australia director of public relations and motorsport Paul Ellis.
In recounting Blaikie's long list of achievements, Ellis said he was the undisputed patriarch of Carrera Cup in Australia and the one-make series would not have materialised without his initial commitment and investment.
A large cross section of the motor racing family travelled to the northern New South Wales town where Blaikie laid down the foundations for his successful business and racing life, tragically cut short in Fiji on December 9.
Mourners at the St Carthage's Cathedral included VIP and Darrell Lea chocolates patriarch Tony Quinn, Craig Baird, Marcus and John Marshall, Kees and Paul Weel, Charlie O'Brien, David Reynolds, David Russell, Michael Patrizi, Tomas and Kate Mezera, Michael Ritter, Bruce Partington, Cameron Partington, Doug Partington, Nick Foster, Cameron McConville, Paul Watson, Clive Henderson, Craig Denyer, Bill West and Daniel Gaunt.
Other representatives from the media included Aaron Noonan, Chris Jewel and Tony Whitlock and Porsche's Daniel Jordan.
The gathering heard of a life that carried a common thread of selflessness and a genuine caring for others.
Quite apart from his exploits in being the founding father of the Carrera Cup series in Australia and entering professional mainstream motor racing in the 1990's with Paragon Motorsport, Blaikie drew much acknowledgement for his charity work.
A fiercely private person, Blaikie made little fuss or fanfare of his unstinting work in Fiji where he led a drive to build housing and basic amenities for the less privileged.
Stories were told of Blaikie's early years in Casino and Lismore where he developed his talents as a racing competitor and an entrepreneur.
Blaikie left a lasting impact on the motor racing world, which was reflective in the diverse gathering of mourners.
The 90-minute requiem mass ended with Blaikie's casket being led from the cathedral to the tune of Staind's Something To Remind You.