FIA reveals F1 virtual safety car procedure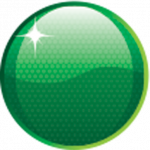 The details of Formula 1's new virtual safety car system have been revealed.
The system, set to be introduced this season as a response to Jules Bianchi's horrific crash in last year's Japanese Grand Prix, is designed to slow cars when an incident occurs during a race which does not require a Safety Car.
After extensive testing during the second half of the 2014 season, the virtual safety car procedure has now been included in F1's sporting regulations.
Virtual safety car will be implemented when double waved yellow flags are required for an incident on any section of track, or when competitors or marshals may be in danger.
Once deployed the electronic light boards placed around the circuit will display "VSC" to inform drivers to stick to a specified speed limit set by the FIA. Sanctions will be awarded by the stewards if this limit is exceeded.
Drivers can only enter the pits during this period to change tyres.
Racing will resume immediately once the FIA light panels switch from "VSC" to a green light.
The virtual safety car system will be available for the first time at the season opening Australian Grand Prix on March 12-15.