Schatz aiming to bow out with Open glory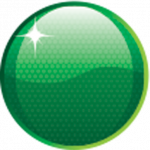 American sprintcar ace Donny Schatz is eyeing another Crimsafe Australian Open title this weekend in his final race of the Australian season.
The six-time World of Outlaws champion will be considered among the favourites to win the Australian Open at Brisbane's Archerfield Speedway, which also doubles up as round seven of World Series Sprintcars Championship.
The two day meeting, which begins on Friday, will attract the cream of Australia's sprintcar scene along with several international drivers all vying for the title and $20,000 prize fund.
Schatz, who drives for Scott Jennings Racing, has proved difficult to beat at Archerfield Speedway with four victories at the venue this season, including a World Series Sprintcars round win last Sunday.
However, the seven-time Australian Open winner, supported by Australian Steve Brabeck through Crimsafe, is likely to face a stronger challenge this weekend with 35 drivers expected to contest the event, which concludes with a 50 lap final on Saturday.
The field will feature six Americans including World of Outlaws race winner Tim Kaeding and World Series Sprintcar title contender Kyle Hirst.
Joining the contingent will be five Australian champions in the form of Brooke Tatnell, Dave Murcott, James McFadden, Kerry Madsen and Robbie Farr.
"I'm excited, we have been very successful at this race for several years and we have been in pretty decent form recently," Schatz told Speedcafe.com
"I've always enjoyed coming to Archerfield its a great little track that allows you to pass cars no matter what the conditions are like. Its to my liking and I have had a great race car each time I come here.
"There will be more good cars this weekend. You never take any race lightly no matter who is there and who isn't. We will attack the same way we have been the last few nights and we'll see what it brings us.
"The people make the atmosphere so enjoyable no matter what happens we will have a good time and that is pretty hard to come by.
"Its incredible the competition here there are some great racers. Its very similar to America and for the most part the compassion and the way everything is structured its very much like being home."
Racing will begin at Archerfield Speedway on Friday ahead of Saturday's Australian Open final.