F1 to discuss return of 1000hp cars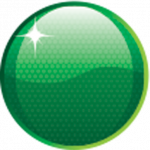 A move to re-introduce 1000 horsepower turbo charged cars to Formula 1 is set to be investigated further at the next F1 Strategy Group meeting.
The sport's Power Unit Working Group discussed the idea of increasing the power delivered by F1 machines to 1000 horse power in Geneva this week, in a bid to make the cars more challenging to drive and more attractive to fans.
Increasing the fuel flow rates along with tweaks to the rules regarding the amount of fuel used during a race were put forward to achieve the 1000hp target.
According to a report by Autosport.com, the discussions between the Power Unit Working Group and the FIA were positive although any change to the regulations is unlikely to arrive until 2017.
The 2014 specification V6 engines attracted plenty of criticism from fans following their introduction last season.
The concept is now set to be discussed further at the next meeting of the F1 Strategy Group.
Meanwhile, Power Unit development remains a hot topic following the revelation of a loophole in the engine homologation rules.
McLaren-Honda has now made contact with the FIA to discuss the loophole which would allow Mercedes, Ferrari and Renault to develop their engines during the 2015 campaign, while Honda has been excluded from this ruling.
Instead McLaren's new engine supplier will have to homologate its 2015 engine before February 28, the same date given to Mercedes, Ferrari and Renault last year.
This arrangement would eliminate any development on the unit throughout the season leaving it potentially lagging behind its rivals.
"Honda believes in fair competition for the goodness of the sport, and for our fans," a Honda spokesperson said.
"McLaren-Honda have contacted the FIA in regards to this issue, but we cannot discuss any details at this time."