Al-Attiyah extends Dakar lead with stage win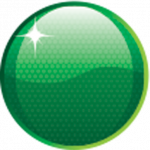 Nasser Al-Attiyah has increased his Dakar Rally lead to more than eight minutes after claiming victory on stage four.
The Mini driver was pushed hard by the recovering reigning Dakar winner Nani Roma throughout the 315km run from Chilecito to Copiado. which saw the event cross into Chile for the first time.
However, a late push over the final section of the timed stage gave Al-Attiyah victory by 2 minutes and 40 seconds from Roma.
Toyota's Giniel De Villiers continued his solid start to the event coming home in third to maintain his second position overall albeit 8 minutes and 15 seconds behind Al-Attiyah.
"It was a good day for us. We went a bit harder on the dunes towards the end of the stage," said Al-Attiyah.
"Giniel's the man to beat, he's always very consistent in the Dakar, always near the top, so putting three minutes into him is great.
"I'll keep doing things this way, driving cautiously and attacking every now and then. Yesterday we took things easier and today we attacked a bit."
There was drama for stage three winner Orlando Terranova as a mechanical problem brought the Argentinian's Mini to halt early in the stage. The local racer lost almost five hours while making repairs to his car.
Peugeot's Carlos Sainz also encountered issues on the test losing a similar amount of time having stopped 32 kilometres into the run.
Team-mate Stephane Petterhansel enjoyed a strong run to finish fifth elevating the Frenchman to 12th overall.
Australia's Geoff Olholm has climbed to 36th position overall, while Peter Jerie is lying in 50th spot.
In the bike category, Joan Barreda picked up another stage win to increase his overall lead by almost two minutes.
The Spaniard finished the route in 3 hours and 27 minutes having ridden alongside his rival Marc Coma for much of the stage.
As a result of the victory, Barreda now leads Coma by 12 minutes and 49 seconds with Portugal's Paulo Conclaves in third.
Australia's Toby Price has dropped to seventh overall after a navigational error saw him lose 20 minutes.
The KTM rider eventually finished the stage in 17th position and is just 32 minutes adrift of the leader Barreda.
Fellow countrymen Llewellyn Sullivan-Pavey and Simon Pavey are 73rd and 74th overall.