Rider dies on Dakar Rally stage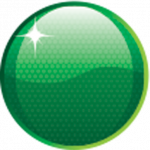 Polish motorcycle rider Michal Hernik has died on the third stage of the demanding Dakar Rally.
The rider, who had been running in 84th position on his event debut, was found 206 kilometres into the third stage from San Juan to Chilecito.
Orgainsers say the cause of the 39-year-old's death is unknown at this stage, although Hernik showed no external injuries to suggest an accident had occurred.
"When the race management detected the loss of his Irritrack signal and was informed that he had not completed the special stage at 15:16, it decided to start a search for the rider at 15:23," said a statement from race organisers.
"An ambulance helicopter found the rider 300 metres off the route at 16:03. Unfortunately, the on-board doctor could only confirm the rider's death."
While the tragedy has marred the third day of action, Australian Toby Price continues to impress on his debut having posted the fourth fastest time on stage three.
The 27-year-old from Newcastle is just 12 minutes and 24 seconds adrift of leader Joan Bareda, who finished third on the stage won by Austrian rookie Mattias Walkner.
Walkner's debut stage win has lifted him to third in the overall standings which has dropped Price to sixth spot.
"It was a little bit tricky today, I'm really stoked to finish fourth on day 3," said Price.
"We're still having a little bit of drama with the road book, bits and pieces with the bearings, the headings and stuff.
"So, when we get to those sections we're just cruising and when it's pretty easy navigation it's good.
"We're just trying to stay on two wheels and getting to the finishing line, that's the main goal. I didn't expect to be at this level straight away, but I know I can ride the bike well as long as the navigation is not extremely difficult we can get through pretty good."
Fellow Australian Lewellyn Sullivan-Pavey finished in 83rd spot ahead of father Simon Pavey in 91st. American based Aussie Clayton Jacobsen completed the stage in 127th position.
In the car category, Nasser Al-Attiyah's overall lead has been slashed to just five minutes and 18 seconds after Orlando Terranova produced a faultless drive to victory on stage three.
The Argentinian, who lost time due to a roll yesterday, won the test by almost two minutes from Toyota driver Giniel de Villiers, while Al-Attiyah lost four minutes and 18 minutes during the run to finish fifth.
Peugeot's challenge breathed into life with Carlos Sainz posting the fourth quickest time ahead of team-mate Stephane Peterhansel in seventh.
Geoff Olholm is the leading Australian in 47th spot overall after a solid run through stage three ahead of Peter Jerie in 56th position.
Western Australian Adrian Di Lallo was forced to retire from the event after encountering a mechanical problem during stage two.
The Dakar Rally continues with a 315km timed stage from Chilecito to Copiapo.
VIDEO: Dakar Rally Highlights Day 3