Multiple champion Evans eyeing ARC return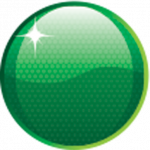 Four-time Australian rally champion Simon Evans is eyeing a possible return to the East Coast Bullbars Australian Rally Championship this year.
Evans, who won titles in 2006, 2007, 2009 and 2010, has been included on the entry list for this year's five round championship.
The Victorian is contemplating the possibility of campaigning his brother Eli Evans' Honda Civic Type R, which he drove in the final round of the Victorian Rally Championship last year.
Evans' last appearance in the Australian Rally Championship came in 2012 when he contested Rally Victoria.
"I'm keen, I know dad is too, it'll really come down to my work commitments and how much time away I can give myself next year," said Evans, who also runs a successful concreting business.
"If we run I'm honestly not there to win the championship, I'm there to have fun.
"I have a small business to run too, so if that means missing a couple of events because of work then I will do that without a question."
The addition of Evans to the entry list is a major draw card for the championship alongside his 2013 champion brother, who will drive for Team Citroen Australia this season.
The Australian Rally Championship is due to begin at the Forrest Rally in Western Australia on March 27.