Korean GP dropped from 2015 calendar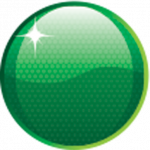 The Korean Grand Prix has been removed from the 2015 Formula 1 calendar.
The event was included on the official calendar albeit subject to confirmation, which was ratified at last month's World MotorSport Council meeting at Doha.
The race was due to host the fifth round of the championship on May 3 just a week before the Spanish Grand Prix at Barcelona's Catalunya circuit.
However, it appears the Korean GP, which made its F1 debut in 2010 and ran for three years, was included on the calendar despite reservations from event promoters.
F1 boss Bernie Ecclestone admitted last month that the race's inclusion was for legal reasons.
"[The organisers] would rather it not happen," Ecclestone said.
"We have a contract with Korea, we have to put it on the calendar. If we had not done they could have sued us. We let them off for a year on the understanding they would be back."
As a result, the F1 season will now be contested over 20 races beginning in Australia on March 12-15.
2015 Formula 1 calendar
March 15 Australian GP
March 29 Malaysian GP
April 12 Chinese GP
April 19 Bahrain GP
May 10 Spanish GP
May 24 Monaco GP
June 7 Canadian GP
June 21 Austrian GP
July 5 British GP
July 19 German GP
July 26 Hungarian GP
August 23 Belgian GP
September 6 Italian GP
September 20 Singapore GP
September 27 Japanese GP
October 11 Russian GP
October 25 USA GP
November 1 Mexican GP
November 15 Brazilian GP
November 29 Abu Dhabi GP