GT Academy winners set for Dubai 24H debut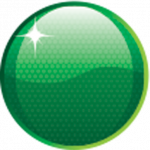 Nissan's next wave of computer gamers turned racing drivers will make their competitive debuts at the Dubai 24 Hour this weekend.
Winners of the 2014 Nissan Playstation GT Academy, Gaetan Paletou (France), Ricardo Sanchez (Mexico), Ahmed Bin-Khanen (Saudi Arabia) and Nicolas Hammann (USA) will drive a Nissan GTR GT3 at the endurance event held at the Dubai Autodrome.
Having battled through series of competitive challenges during the GT Academy, the Dubai 24 Hour, featuring 90 cars including high profile international drivers, will be the first real taste of competitive motorsport for the Academy winners.
The quartet will race alongside former GT Academy winner Florian Strauss, who will also act as a mentor for the drivers.
"Dubai is the biggest test for the new NISMO Athletes," said Darren Cox, Global Head of Brand, Marketing & Sales, NISMO.
"They stay under the radar while they are going through the first stages of the driver development programme but in Dubai they will be under the spotlight. It is always interesting for me to see how they perform at this early stage."