FIA launches new F1 superlicence system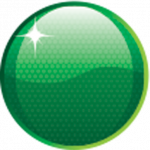 The FIA will introduce a new points system to determine how drivers qualify for a Formula 1 superlicence from 2016 onwards.
The initiative aims to ensure drivers who progress to F1 carry the necessary experience required to compete in the category.
As part of the new system the FIA states drivers must be at least 18 years old and have completed two seasons in junior single seaters to be deemed eligible for a superlicence.
Applicants will also need to hold a valid road car driving licence, complete 300km of testing in an F1 car and pass a test on FIA sporting regulations.
Drivers hoping to progress to F1 will need to accrue at least 40 points via the new points system prior to applying for a superlicence.
Points are awarded for overall championship finishes in GP2, a future F2 championship, IndyCar, FIA F3, WEC (LMP1 only), GP3, Formula Renault 3.5, Super Formula, FIA national F4, National F3 and Formula Renault 2.0 series.
The new system will also see GP3 and Formula Renault 3.5 champions requiring success in other categories to earn enough points to qualify for a superlicence.
Under these guidelines Toro Rosso's new 17-year-old recruit Max Verstappen would not be granted a super licence due to his age and lack of single seater experience, having completed just one season in the FIA European Formula 3 Championship.
The Dutchman finished third in the championship last season which would grant him just 20 points.
However, if the rule was applied more than 10 years ago Daniel Ricciardo, Fernando Alonso, Kimi Raikkonen, Jenson Button and Sebastian Vettel would not have qualified for a superlicence when they graduated to F1.
The new FIA superlicence points system
| | | | | | | | | | | |
| --- | --- | --- | --- | --- | --- | --- | --- | --- | --- | --- |
| Championship position | 1st | 2nd | 3rd | 4th | 5th | 6th | 7th | 8th | 9th | 10th |
| Future FIA F2 Championship   | 60 | 50 | 40 | 40 | 20 | 10 | 8 | 6 | 4 | 3 |
| GP2 Series   | 50 | 40 | 30 | 20 | 10 | 8 | 6 | 4 | 3 | 2 |
| FIA F3 European Championship | 40 | 30 | 20 | 10 | 8 | 6 | 4 | 3 | 2 | 1 |
| FIA WEC (LMP1 only)    | 40 | 30 | 20 | 10 | 8 | 6 | 4 | 3 | 2 | 1 |
| IndyCar  | 40 | 30 | 20 | 10 | 8 | 6 | 4 | 3 | 2 | 1 |
| GP3 Series   | 30 | 20 | 15 | 10 | 7 | 5 | 3 | 2 | 1 | 0 |
| Formula Renault 3.5    | 30 | 20 | 15 | 10 | 7 | 5 | 3 | 2 | 1 | 0 |
| Japanese Super Formula | 20 | 17 | 10 | 7 | 5 | 3 | 2 | 1 | 0 | 0 |
| National FIA F4 championships | 10 | 7 | 5 | 2 | 1 | 0 | 0 | 0 | 0 | 0 |
| National F3 championships      | 10 | 7 | 5 | 2 | 1 | 0 | 0 | 0 | 0 | 0 |
| Formula Renault (EuroCup, ALPS or NEC) | 5 | 3 | 1 | 0 | 0 | 0 | 0 | 0 | 0 | 0 |