Schatz storms to World Series Sprintcars victory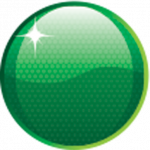 Six-time World of Outlaws champion Donny Schatz produced a dominant drive to win the sixth round of the World Series Sprintcars championship at Brisbane's Archerfield Speedway.
The American sprintcar ace made the most of his front row starting berth to move into a lead which he never relinquished throughout the 30 lap A final.
While Schatz opened up a healthy advantage at the front, all eyes turned to a titanic battle for second involving Californian Brent Kaeding, local racer Luke Oldfield and Bryan Mann.
However, the battle came to an abrupt halt after 12 laps when Mann and Oldfield tangled, which then forced Kaeding into roll at turn 4. The trio were unable to rejoin the race.
Dave Murcott moved into second spot but he was unable to reel in Schatz, who claimed his ninth World Series Sprintcar victory at Archerfield Speedway.
Eight-time champion Brooke Tatnell managed to secure the final place on the podium ahead of Brent Aprile and Andrew Sceuerle.
"This is the best way to spend a working holiday, and I'd like to see if I can extend it by about eleven months if I can," joked Schatz after the race.
Murcott has emerged as the new leader of the championship with the experienced Australian 44 points ahead of Tatnell.
The championship continues at Archerfield Speedway for the coveted two day Australian Open event, which begins on Friday.