Al-Attiyah penalty hands Terranova Dakar lead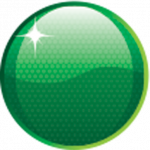 Argentina's Orlando Terranova has won the opening stage of the Dakar Rally after Nassar Al-Attiyah was stripped of the victory on the opening day.
Al-Attiyah had completed the 175km timed stage in first position, but a speeding violation though an event checkpoint saw him receive a two minute penalty, dropping the Qatar driver to seventh, while handing victory to Terranova.
The 800km Buenos Aires to Villa Carlos Paz leg took its toll on the competitors with last year's winner Nani Roma suffering a huge blow to his event defence.
Nani's Mini broke down twice with the first problem occurring just 10 kilometres into the stage. The Spaniard lost 7 hours and 25 minutes to the leaders effectively ruling him out of the rally on the first day.
American Robby Gordon trails Terranova in the car category by just 42 seconds with South Africa's Giniel De Villiers Toyota in third.
Peugeot's much heralded return to the event after a 25-year hiatus started slowly with rally veteran Carlos Sainz the top runner in eighth spot, while Stephane Peterhansel rounded out the top 10.
Australia's Geoff Olholm made a solid start to his Dakar campaign as he finished the opening stage in 23rd position. Compatriots Peter Jerie and Adrian Di Lallo finished in 64th and 79th respectively.
In the bike category, Britain's Sam Sunderland topped the times with the 25-year-old just five seconds faster than Portugal's Paulo Goncalves.
Dakar rookie Toby Price emerged as the top Australian with an impressive run to 11th position just three and a half minutes behind Sunderland.
"Today went really well, I'm still just learning at the moment and the navigation wasn't to hard, we ended up 11th after the first stage so I'm stoked," said Price via his Facebook page.
Australian father and son duo Llewellyn Sullivan-Pavey and Simon Pavey came home in 84th and 96th positions while Clayton Jacobsen finished in 128th spot.
More than 650 competitors made the start for this year's Dakar Rally which will cover 9,000km of South America's most challenging terrain.
The rally continues today with a 518km timed stage between Villa Carlos Paz and San Juan.
VIDEO: Dakar Rally Stage 1 Highlights