Speedcar driver hospitalised after violent crash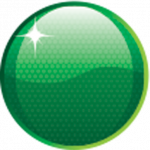 Australian Speedcar driver Robert Gordon was airlifted to a Melbourne hospital with suspected serious injuries following a high speed crash at Warrnambool's Premier Speedway.
Competing in the Speedcar Pro Series Grand Final, the South Australian driver made contact with a rival car in the third heat which sparked a violent accident.
Gordon's car was launched into the catch fencing embarking on a series of rolls before landing on its wheels.
Racing was halted for more than hour while paramedics tried to stabilise and extract the driver from the vehicle.
Once freed from the the stricken race car, Gordon was placed on a spinal board before being taken to an air ambulance headed for The Alfred Hospital, Melbourne.
It is understood Gordon was communicating with paramedics throughout the incident and the driver is reportedly in a serious but stable condition.