Veal wins, Dillon claims Speedweek title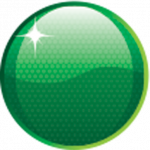 Jamie Veal recorded a dominant victory in round five of the World Series Sprintcars as Luke Dillon wrapped up the Speedweek title at Warrnambool's Premier Speedway.
Veal proved once again to be the man to beat at the Warrnambool track as he led home Steven Lines, David Murcott and eight-time champion Brooke Tatnell.
The victory extended Veal's unbeaten run at the circuit which stretches back to the start of the 2014/2015 season.
"I was a bit nervous out there to be honest because it was just so fast, but I just tried to keep a level head and get the job done, and now we can call that the eighth win of the season from thirteen starts," said Veal.
While Veal took out the race win, the battle for the $10,000 Speedweek prize provided plenty of entertainment.
American Kyle Hirst led the standings heading into the race and looked set to claim the coveted title having run in fourth for the majority of the 35  lap final.
However, a mistake from Hirst saw him tag the wall at Turn 2 which put him out of the running.
As a result, South Australia's Luke Dillon picked up the spoils as he came home in fifth spot.
Having finished all five of the Speedweek races inside the top six, Dillon took the $10,000 and the championship lead in the process.
"We put the car on pole a few times over the week from timing well and being patient in the heats, but this $10k will go towards the $100k that we spent getting ready for this week," said Dillon.
The World Series Sprintcars Championship continues with a visit to Brisbane's Archerfield Speedway on January 4.
Elsewhere, American sprintcar star Donny Schatz won round eight of the SuperCheap Auto Championship at Archerfield Speedway.