Montagny suspended after positive drugs test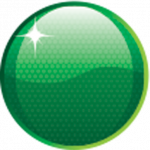 Formula E driver and sportscar ace Franck Montagny has been suspended from all forms of motorsport after testing positive for a derivative of cocaine.
The former factory Peugeot sportscar driver tested positive for the substance following the second round of the all electric Formula E championship in Putrajaya, Malaysia in November.
The Andretti Formula E driver has not contested the result and is awaiting final confirmation of any sanction from the FIA.
According to an interview with French newspaper L'Equipe the 36-year-old fears his motor racing career could be over.
Montagny competed in seven Formula 1 races for Super Aguri in 2006 while contesting 12 Le Mans 24 Hours, where he claimed three overall podium finishes. He also helped Peugeot to to three Pettit Le Mans victories during his career.
The experienced Frenchman raced in A1GP, IndyCar, World Series by Nissan and made one event start in V8 Supercars in 2012.
"Auto sport is perhaps over for me," Montagny told L'Equipe.
"At the end of the race, I see the guy who tests signalling me. There, in my head, I understood immediately. I knew it was dead.
"I was ashamed."
Andretti is yet to announce Montagny's Formula E replacement, which could see Matthew Brabham in the running for the drive having replaced the Frenchman at the last round in Uruguay last month.