Tributes flood in for photographer Tim Jones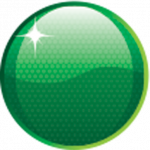 Tributes have flooded in for respected motorsport photographer Tim Jones who was involved in an aeroplane crash whilst covering the Sydney to Hobart yacht race.
The 61-year-old Tasmanian was on board a light aircraft piloted by Sam Langford which plunged into waters off Cape Raoul, Tasmania during the famous Yacht race on Monday night.
Jones, had become a well-liked personality in the Australian motorsport media community especially in tarmac rallying where he was the go-to man at Targa Tasmania.
The father of two sons and a daughter has been the owner and operator of Tasmanian Photography firm Perfect Prints for the last 32 years.
Official V8 Supercars photographer Mark Horsburgh, who worked as part of Jones' group at Targa Tasmania on numerous occasions, paid tribute to his former colleague, who he described as an "amazing man".
"To a great mate Tim Jones, You will be sadly missed by so many people. My thoughts go out to Rob, Caitlyn, Will and family," he said via Facebook.
"I'll always remember the few reds we'd have at the end of a shoot with the boys. You were an amazing man taken from us doing what you loved doing, pushing the limits to get the perfect picture."
Speedcafe.com has collected a selection of tributes below
Andrew Hall (Motorsport photographer) "Life is Fragile, that we know, but when an tragic event claims a friend, that feeling of fragility is magnified. RIP Tim Jones,"
"The great memories of our years photographing Targa Tasmania will stay with me always.
"My condolences to the family and also my thoughts are with the pilots family. A tragic accident while Tim was doing what he loved."
Liz Swanton (Motoring writer): "Reading through all the posts about you, Tim Jones. Can't help but think you would be humbled and slightly embarrassed to realise how much your loss is being felt, how many people cared about you, admired your professionalism and talent, and enjoyed spending time with you.
"Our paths didn't cross often enough but it was always so much fun to catch up. See you on the next stage.
Daniel Kalisz (Motorsport Photographer): "Raising a glass of his favourite drop this evening to one of the most honourable and kind men. Tim Jones your joker smile will forever be remembered, thanks for all the great memories. Cheers mate. RIP"
Ash Budd (Photographer): "It was a hard decision to leave my family Christmas day and fly to Sydney but Christmas dinner alone with you is a meal I will cherish and is a decision I'm glad I made.
"Having photographed many rallies across for you over the last 10 years shooting my first Sydney to Hobart was an exciting change and it did not disappoint.
"Shooting the Yachts on boxing day from the chopper with you ticking them off the list was remarkable, we had such a good time and we're already making adjustments as to how we could better and streamline the process next year.
"It wasn't supposed to end like this … I am feeling this one deeply but know you went out doing what you loved.
"Thanks for some amazing memories and your friendship. Targa will never be the same and I will miss your wine stained "Joker" smile at the end of each day.
Sammy Stevens (Rally driver and Journalist): "What can we say about you Tim Jones – always a smiling face even after standing for hours in questionable Tassie/High Country/Adelaide Hills weather and trawling over thousands of shots all night; slinging me shots for mags in an instant for years despite all the other looming deadlines; going above and beyond for the Targa community in general… You will be missed mate."