Bianchi undergoes rehabilitation therapy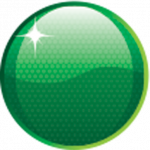 Formula 1 driver Jules Bianchi is undergoing a course of rehabilitation therapy, according to the latest update from his family.
The 25-year-old Frenchman continues to breathe unaided but remains in an unconscious state after suffering severe head injuries in a crash during the closing stages of the Japanese Grand Prix in October.
While there is no change in his neurological state, Bianchi's family has confirmed that medical professionals have begun a "painstaking programme of rehabilitation therapy" to aid his recovery from a Diffuse Axonal injury.
Bianchi was successfully brought out of an induced coma at a hospital in Nice, France having been transferred from Japan seven weeks after the crash.
"As we reach the conclusion of a difficult year for our family, we wanted to take this opportunity to provide a further update regarding Jules' medical situation, per our pledge to communicate continued information, when appropriate, to his many fans," the statement said.
"It was a significant and very comforting step for us to be able to bring Jules home to France last month, to continue his rehabilitation surrounded by his family and friends. This is very important for Jules and also for us.
"Since that time, Jules has received the very best treatment in the Intensive Care Unit of Le Centre Hospitalier Universitaire de Nice (CHU) and now at the CHU's rehabilitation centre for this kind of trauma.
"Jules' neurological status remains unchanged; he is unconscious but able to breathe unaided.
"Whilst there is no significant information to report, we take a great deal of comfort from the fact that Jules continues to fight, as we knew he would, and this has enabled the medical professionals caring for him to commence the planned, but very painstaking, programme of rehabilitation therapy.
"As we reflect on the events of the past few months, we would like to acknowledge once again the overwhelming warmth and affection shown towards our son."