Updated entry list reveals Lotus F1 doubt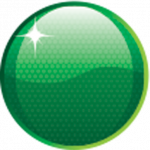 Lotus is yet to confirm its participation in the 2015 Formula 1 season according to an updated entry list submitted by the FIA.
The Enstone team has been listed as "subject to confirmation" on the latest edition of the F1 2015 entry list despite having confirmed its driver line up of Romain Grosjean and Pastor Maldonado for the new campaign.
Lotus, who finished a lowly eighth in the constructors' championship, were one of the key players, along with Force India and Sauber, pushing for a change to the distribution of funds by F1, after Marussia and Caterham were plunged into administration earlier this year.
Following the release of the entry list, British newspaper The Times has reported this week that there are fears among F1 executives that a third team will collapse in the New Year, potentially dropping the field to 16 cars, as the sport continues to face an economic crisis.
Marussia and Caterham are also listed as "subject to confirmation" on the entry list although it is unlikely the former will return to the grid following the sale of the team's assets earlier this month.
The entry list also revealed that new world champion Lewis Hamilton will not carry the #1 next season opting to remain with #44 instead.
The new Toro Rosso pair of Max Verstappen and Carlos Sainz Jr will display #33 and #55 respectively, while fellow debutant Felipe Nasr will adopt #12 at Sauber.
Updated Formula 1 2015 Entry List 
| | | | |
| --- | --- | --- | --- |
| Number | Driver | Team | Engine |
| 44 | Lewis Hamilton | Mercedes | Mercedes |
| 6 | Nico Rosberg | Mercedes | Mercedes |
| 3 | Daniel Ricciardo | Red Bull Racing | Renault |
| 26 | Daniil Kvyat | Red Bull Racing | Renault |
| 19 | Felipe Massa | Williams | Mercedes |
| 77 | Valtteri Bottas | Williams | Mercedes |
| 5 | Sebastian Vettel | Ferrari | Ferrari |
| 7 | Kimi Raikkonen | Ferrari | Ferrari |
| 14 | Fernando Alonso | McLaren | Honda |
| 22 | Jenson Button | McLaren | Honda |
| 27 | Nico Hulkenberg | Force India | Mercedes |
| 11 | Sergio Perez | Force India | Mercedes |
| 33 | Max Verstappen | Toro Rosso | Renault |
| 55 | Carlos Sainz Jr | Toro Rosso | Renault |
| 8 | Romain Grosjean | Lotus F1 Team* | Mercedes |
| 13 | Pastor Maldonado | Lotus F1 Team* | Mercedes |
| 9 | Marcus Ericsson | Sauber | Ferrari |
| 12 | Felipe Nasr | Sauber | Ferrari |
| TBA | – | Manor Grand Prix (Marussia)* | Ferrari |
| TBA | – | Manor Grand Prix (Marussia)* | Ferrari |
| TBA | – | Caterham* | Renault |
| TBA | – | Caterham* | Renault |
* Subject to confirmation