Prodrive Racing Australia unveils FG X Falcon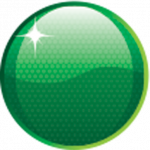 The final iteration of the Ford Falcon V8 Supercar, the FG X, has been unveiled.
Prodrive Racing Australia has released a teaser video showcasing the new FG X V8 Supercar bodywork, which has been jointly developed by Ford Performance Racing and Ford.
The last in a long line of Falcon race cars will be also be the final V8 Supercars program to be backed by Ford, which recently announced its withdrawal from the sport at the end of 2015.
The car completed its preliminary aero runs at Ford's You Yangs proving ground earlier this month prior to V8 Supercars' homologation testing to be held in mid-January.
During the week-long homologation process it will be matched against the baseline Falcon FG and upgraded versions of the Nissan Altima L33 and Holden Commodore VF.
The FG X will make its public track debut at the two-day V8 SuperTest held at Sydney Motorsport Park on February 7-8.
It is expected that FPR will start the new V8 Supercar season with two FG X models and two FG-spec Falcons due to the tight manufacturing deadlines following the homologation test.
DJR Team Penske is also hoping to run an FG X model for Marcos Ambrose at the Sydney test.
VIDEO: Prodrive Racing Australia's FG X Teaser