Australian pair set for Dakar challenge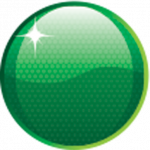 Adrian Di Lallo and co-driver Harry Suzuki are eyeing success at one of motorsport's most gruelling events, the Dakar Rally.
Western Australian Di Lallo and his New South Welshman co-driver Suzuki will be among a field of 665 competitors hoping to cover more than 9,000km of South America's most challenging terrain over 14 days of competition.
Driving for Australian based Isuzu Motorsports outfit, the pair will pilot an FIA T2 production Isuzu MU-X 4×4 vehicle at the race, which begins at Buenos Aires, Argentina on January 4.
The 'International FIA T2' production class permits only safety and minimum modification to vehicles, whereas the 'FIA T1' full-specification competition Dakar car is heavily modified and often has little similarity to the one on the showroom floor except for the body shape.
Di Lallo is no stranger to the Dakar Rally having finished 38th outright in last year's event behind the wheel of Isuzu D-MAX 'FIA T1' car.
"I feel as prepared as I can be for Dakar – it's one of those events that can throw anything at you at any time," the 40-year-old said.
"With the knowledge and experienced I gained last time, I am confident we can complete the task and cross the finish line.
"Every team member has an import role to fulfil. It's not just about the driver, it takes a whole team to work together to get results at Dakar and it's great that we all get along so well – that's really important when you're in such close quarters.
"We have the right mix of youthful exuberance, experience and wisdom to get a good result – I can't wait."
The Dakar Rally, which run over a loop course, will finish at Buenos Aires on January 17.