Egel claims emotional World Series Sprintcar win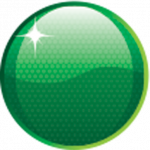 South Australian Matt Egel scored an emotional victory on home soil in the second round of the World Series Sprintcars Championship at Murray Bridge.
The 2010 Sprintcar Masters winner has endured a lean spell since that victory which made his run to the chequered flag in the 35 lap final all the sweeter.
Egel took the lead with 13 laps remaining when long time race leader James McFadden threw away a likely win following a collision with the Turn 4 barrier.
Despite a handful of cautions, Egel held his nerve to take the win from eight-time champion Brooke Tatnell and Luke Dillon.
Kyle Hirst came home in fourth ahead of Daniel Pestka and Steven Caruso, while round one winner David Murcott retired in the early stages.
Delighted with the victory, Egel admitted he had been contemplating retirement from the sport as a result of his dry spell over the last four years.
"I got pretty low to be honest but tonight I've learned that this sport pays you back eventually and when it does it's the most amazing feeling," said Egel.
"I'm just speechless and can't believe it's real."
The championship continues with a visit to Mount Gambier's Borderline Speedway for round three tonight.