Murcott wins World Series Sprintcars opener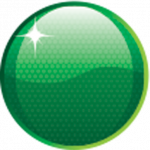 Reigning Australian champion David Murcott opened the new World Series Sprintcars Championship with victory at Adelaide's Speedway City.
Murcott was involved in a tussle with Scott Bogucki and Kyle Hirst for the majority of the 35-lap final with all three enjoying spells in the lead.
However, it was Murcott who held his nerve in the closing stages to take the victory from Hirst, while a broken front shock absorber forced Bogucki out of the race.
"I knew Kyle (Hirst) was good up top but I had to try and hold my lead while looking for the best part of the track to run," said Murcott.
"I just held on as best I could on a very tough track and really am just happy to reward the crew for all their hard work."
South Australian champion Brad Keller claimed the final place on the podium after holding off James McFadden, who surged through the field having started from 18th position.
Pennsylvanian Danny Holtgraver bagged fifth spot for Titan Racing, while polesitter Luke Dillon claimed sixth ahead of Steven Caruso.
Contracted drives Matt Egel, Daniel Harding, Andrew Wright and Brent Aprile rounded out the top eleven.
The championship continues tonight when the series visits Murray Bridge Speedway.
Elsewhere, American sprintcar ace Donny Schatz won the seven round of the Supercheap Auto Sprinter Championships at Brisbane's Archerfield Speedway.
Schatz took the flag from Andrew Scheuerle and Bryan Mann, while V8 Supercar driver Paul Morris came home in ninth.
The action at Archerfield Speedway continues tonight.