Speedcafe.com wins Gold Coast media award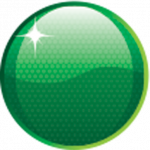 Australia's leading motorsport news website Speedcafe.com has triumphed at the Gold Coast Media Awards.
Speedcafe.com's editor-in-chief Gordon Lomas took the honours in the Best Magazine Feature category for his series of print and video features recounting the life of the late triple Formula 1 world champion Sir Jack Brabham.
Lomas provided a unique insight into the life of one of Australia's best known motor racing icons unearthing several previously unpublished tales from Brabham's illustrious career competing in motorsport's top tier.
"This award is a testament to Gordon's experience and dedication as the Editor-In-Chief of Speedcafe.com," said Speedcafe.com General Manager Leisa Emberson.
"The extensive coverage of Sir Jack Brabham's tribute was a fantastic piece of work and it was great to see it awarded by The Media Club's highly regarded team of judges.
"We are very proud of Gordon's achievements and his tireless contribution to the site upholding Speedcafe.com as a respected and trusted news source within the motorsport community."
Sir Jack Brabham Life Reflections Series
Part 1 – The Early Years

Part 2 – The Drivers

Part 3 – The Untold Stories

Part 4 – The Untold Stories Part 2