Robert Kubica confirms 2015 WRC return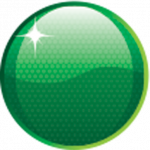 Robert Kubica will contest a full World Rally Championship campaign next season behind the wheel of a Ford Fiesta RS WRC.
The 30-year-old former Formula 1 star has elected to continue his career in rallying's top tier after contemplating a possible switch back to circuit racing for 2015.
Kubica, who completed his second full season in the WRC, will once again drive a Ford Fiesta RS WRC backed by Polish oil company LOTOS.
However, Kubica's management are yet to announce whether M-Sport will continue to run the car next year.
After a season where he showed glimpses of speed, the Pole, who finished 16th in the standings, says the unique challenge WRC presents aided his decision to stay in the category.
"After analysing the situation I decided to continue in WRC, where the challenge for me is still the biggest," said Kubica.
"It took me a long time to make this decision, but there was no pressure at all. I wanted to be sure about it and I did not want to rush.
"There will be some more new things to come, but I will announce them later."
Kubica and co-driver Maciek Szczepaniak will begin the 2015 season at the WRC's iconic Monte Carlo Rally, which begins on January 22.