Red Bull retain Buemi as reserve driver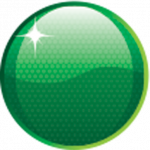 Red Bull Racing has retained FIA World Endurance champion Sebastien Buemi as its reserve driver for next season.
The Swiss driver, who has started 55 grands prix, has held the role of reserve driver at the Milton Keynes based team ever since he lost his race seat at Toro Rosso at the end 2011.
Since his departure from the Red Bull sister team, Buemi has forged a successful career outside of Formula 1 with the 26-year-old lifting the FIA World Endurance Championship alongside Anthony Davidson at Toyota this year.
Buemi, who has also been competing in the FIA Formula E Championship, says he is pleased to continue his role at Red Bull as the team looks to reel in Mercedes next season.
"It is like being part of the family now and I have a good working and personal relationship with everyone at the team," said Buemi.
"I'm looking forward to helping with the development of the RB11 in any way I can.
"It should be an exciting season and I'm delighted that I will be a part of it."
Red Bull boss Christian Horner cited Buemi's experience as a key factor in the continuation of the driver's contract at the team.
"He's been closely associated with the team for some years now, we value his skills very highly and we have a great working relationship with him," said Horner.
"His experience has proved invaluable over the years and it is great to have another world champion at the team."